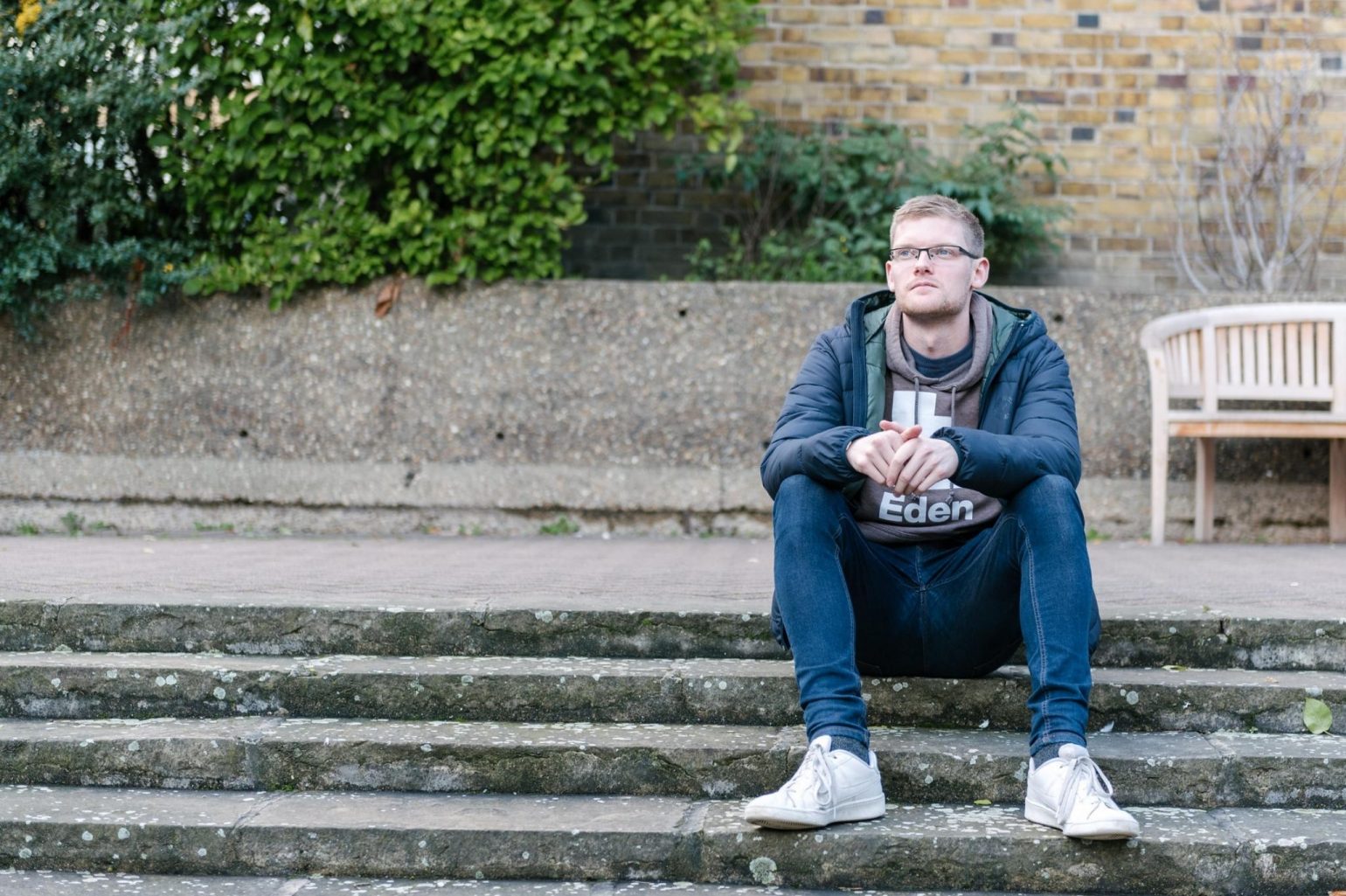 James Willis
---
Eden Top Valley
Nottingham
We're stepping up with some of our new faces to find out more about them and learn about their heart for their neighbourhoods. This week we caught up with James, Eden Team Leader for Top Valley, Nottingham – a proud Cornish man with a heart for sharing the gospel with young people.
'I joined Eden because I believe there are many places and people around the UK that are forgotten or overlooked. I love how Eden partners with local churches to move into those places and do real life with real people, building relationships and sharing the love of Jesus in every situation. And it's about more than just setting up clubs and groups; it's about getting to know people in your community, praying for people on your doorstep and making food together in our homes. It's family.
'This Eden team in Top Valley, Nottingham is now the third Eden team I've been involved in and I have loved seeing what God has done in the communities I have lived in even through the challenges! I love seeing how God has transformed hearts, changed atmospheres and restored futures. And that's why I am now here in Top Valley, Nottingham because I want to be a part of God's next chapter for this place and people.
'Already the church is passionate about reaching this community with the love of Jesus and we've gathered a great team here, passionate about mission, living sacrificially and building relationships with the least, the last and the lost.
'And we've got such a heart for the young people in the area. With loads of plans to develop the youth work in the area, we hope to get our Eden team into secondary schools alongside the Respect ME sessions The Message run and to grow our presence on the estate with detached youth work. We already have a group of young people who are passionate about Jesus and we want to give them opportunities to lead, explore and develop their own skills and talents.
'As we do this, pray we'd make strong connections with the young people in the area and that we'd see many come along to youth sessions, be interested in Jesus and want to find out more about him.
'Please also pray for our new Hot Chocolate Fridays! Every Friday from 2:30pm-4:30pm, we're outside our partner church giving out free hot chocolates and snacks to young people walking home from school. On our first Hot Chocolate Friday, we gave out over 50 hot chocolates and it was received really well by local young people and was a great way to make connections and build a presence. Our local police force want to be there each week too to support us and use the opportunity to engage with the young people as well.
We are also launching a new Sunday morning discipleship group for young people at the end of November and so please pray that young people would want to come along and whilst there, learn of the love and hope Jesus offers them.'